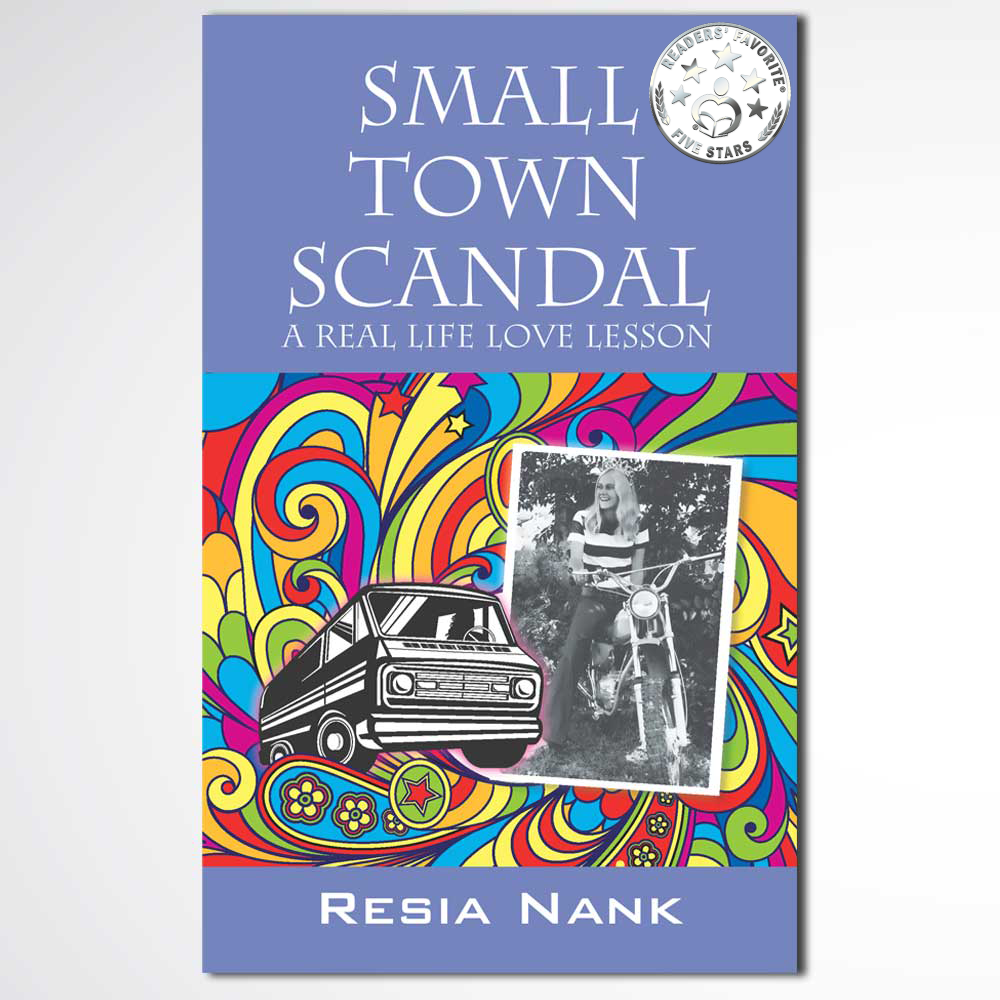 28th Annual Writers' Digest Self Published Book Awards
Structure, Organization, and Pacing:
 4
Spelling, Punctuation, and Grammar:
 5
Production Quality and Cover Design:
 5
Voice and Writing Style: 
5
SMALL TOWN SCANDAL: A REAL LIFE LOVE LESSON by Resia Nank is a bittersweet account of forbidden young love that took place in the 1970s. Those who remember those times, readers who like to read about young love, and romantics will be among those who will enjoy this account. A quick read, the story takes you back in time. However, the elements are timeless. Some may be appalled by the author's young age at the time—fourteen—but when you are fourteen, you might look upon yourself as an adult and may feel that love conquers all.
The story opens with explaining the author's situation in compelling detail, following with how she met Cookie. The story moves along as the couple's romance ebbs and flows and life changes for them. True to the era, alcohol and drugs are present, which adds to the story's authenticity.
The cover is creative. The reader likes seeing the photo of the author as she appeared at that time. The van and psychedelic background show perfect images of the era. The back cover, with a current author photo and bio and an explanation of the book, will entice readers to take the plunge into the scandal described!
Since Cookie is deceased and no harm can come from publishing a photo of him, adding that visual would have increased the story's appeal, even though the author does offer a physical description of him.
Overall, an interesting story of young love that many will enjoy.